COLLEGE UNION
The UCE (University College of Engineering Kariavattom) has a dynamic student union constituted every year, which looks after student's well-being through various programmes and events.
The College Union comprises of:
1. Hari Krishna S (College union chairman –S8 ECE)
2. Aromal CJ (General Secretary – S8 CSE)
3. Manisha. M (Vice chairperson - S6 ECE)
4. Unni J (Arts club secretary – S8 ECE)
5. Akhila S Babu (Girl representative - S6 CSE)

UNION ACTIVITIES:
The major activities of the Union include, organizing debates, discussions & talks on relevant issues such as local leaders, ministries, people from the literary field etc. Varied fests such as Arts, tech, sports, college etc. are conducted every year to bring out the best in each student's. Numerous Seminars are conducted to expose the students to a much broader spectrum of learning, understanding and interactions between the students & the educator. The College Union receives its funds for the events from the PTA as well as the University.
COLLEGE UNION INAUGURATION
The inauguration of the Union was conducted on 7th June 2019. The guests of Honour were Sri. Kadakampally Surendran (Honourable Minister for Co- Operation, Tourism and Devaswom in Government of Kerala) & Sri. Jobby Justin (an Indian professional football player who plays as a forward for both ATK Mohun Bagan and the Indian national team). The event was commenced on time in the presence of Dr. Z. A. Samitha (Principal, UCE) , Sri. Arun B I (Student advisor), Mr.Hari Krishna (Chairman), Mr.Lybu (SFI Unit Secretary), Mr.Signature (SFI Unit President), Smt. Indusalini G( HOD ECE), Smt. Divya D T (HOD CSE), Smt. Saina A R (HOD IT) and the students of UCE.

College Union Inauguration Snaps
FEST UPDATES:
The college conducts 2 different fests every year: The intercollege fest – ACE and the Intracollege fest – Renvnza
The most exciting and much awaited fest of the year 2020 was 'RENVENZA' which was supposed to be commenced on 19th November 2019.
The entire preparations, events and bliss was unfortunately called off due to the novel Coronavirus pandemic which hit our country.
The event comprised of numerous facts and involvement of various artists:
The Renvnza logo was successfully & officially inaugurated by Mr .Vijay Sethupati (Indian actor, producer, lyricist, and dialogue writer who works predominantly in Tamil films besides few Telugu and Malayalam productions.)
Renvnza tech fest logo inauguration by South Indian actor Vijay Sethupati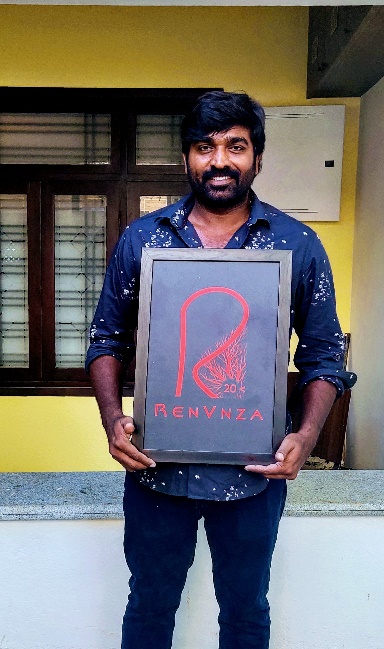 The tech Fest logo was successfully launched and revealed in the college by Mr. Rajiv Pillai (Indian Film actor & Cricketer) and Mr. Balu (the well-known musician and violinist).
Cricketer and actor- Rajiv Pillai
Violinist- Balu
TECH EXPO UPDATES:
The EC department made a gesture to showcase their tech project expo and Robotics workshop 2019 in their digital electronic's lab which showcased some new talents.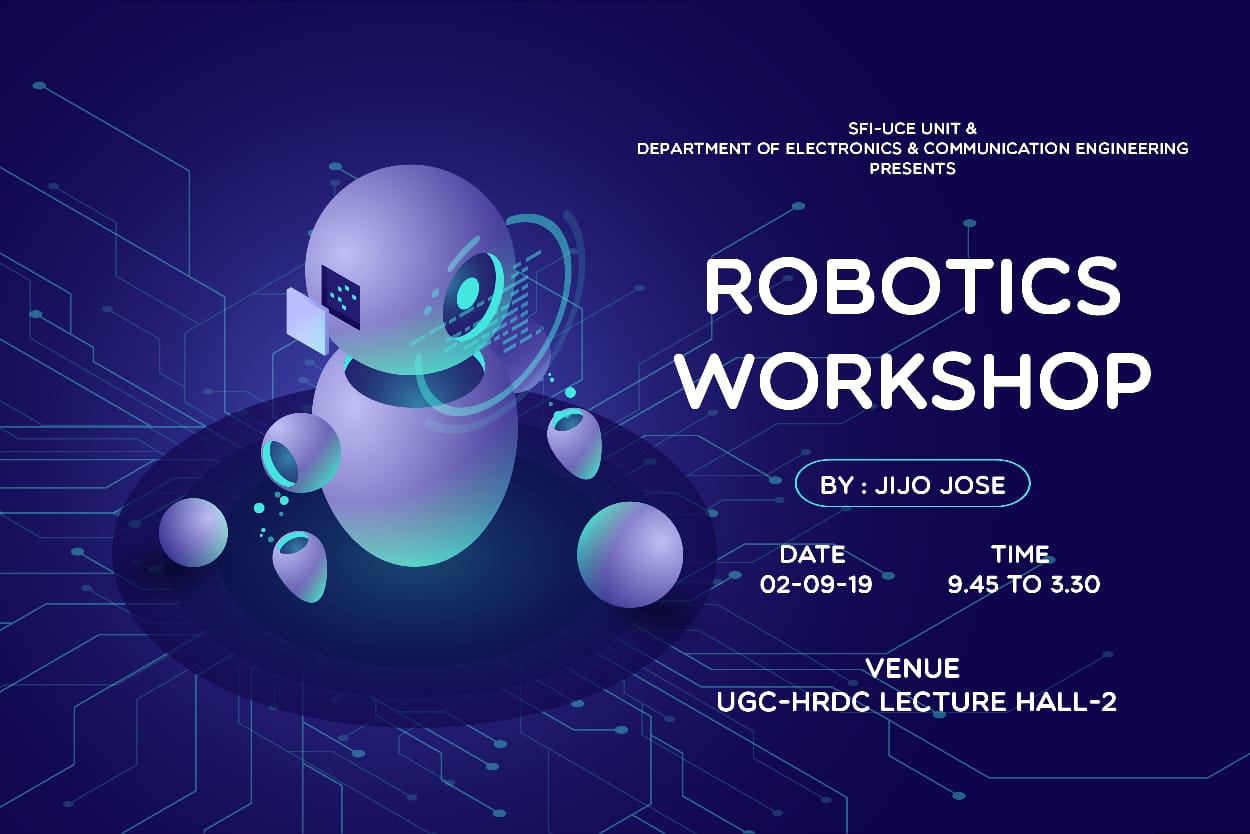 Seminar conducted for students about Robotics.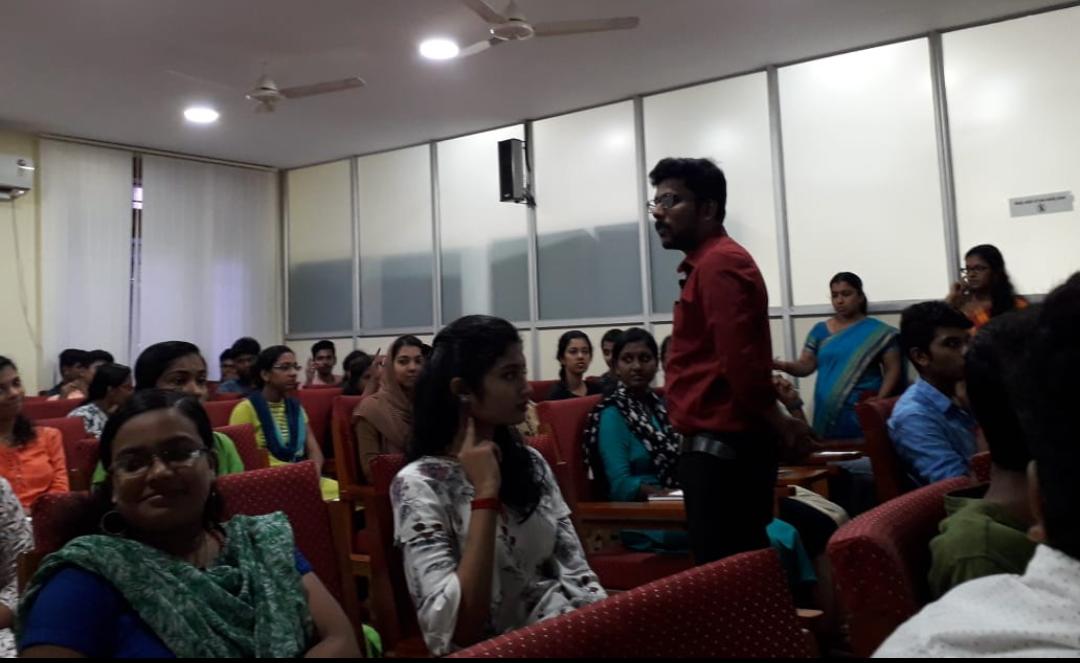 CULTURAL AND ENTERTAINMENT UPDATES:
Every year the college conducts various cultural and entertainment programmes and events for students such as Onam celebrations, Halloween day, Holi, Christmas & fresher's day
Onam Celebration
Halloween day
Christmas
Holi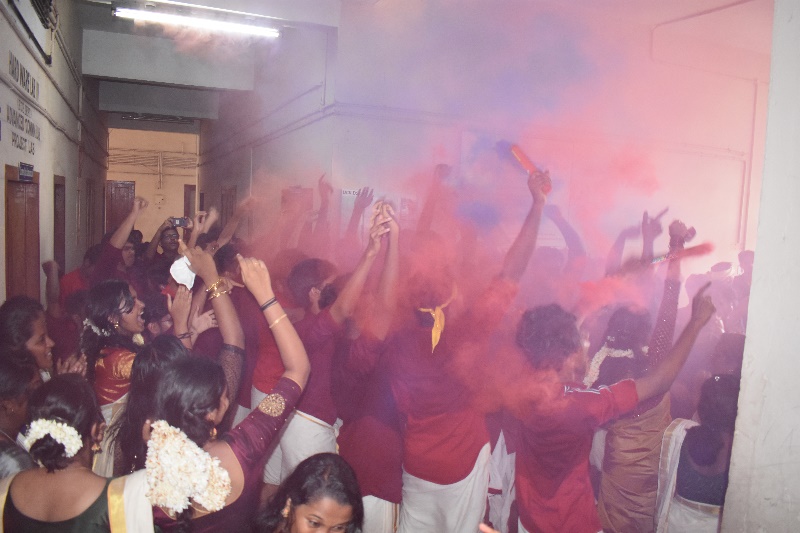 Fresher's day
Every year the college conducts various sports tournaments such as Cricket, Football and volleyball to shape up and enhance the sports talent in each student.
Cricket Team
Volleyball Team
Football Team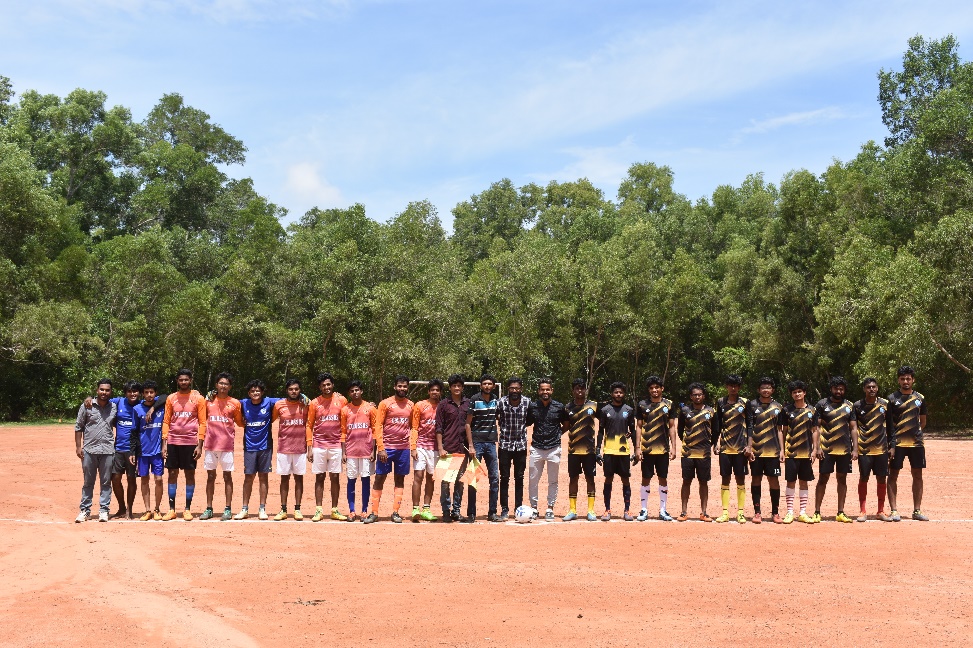 THE FOOTBALL TOURNAMENT WAS INAUGURATED BY JOBBY JUSTIN (an Indian professional footballer who plays as a forward for both ATK Mohun Bagan and the Indian national team)
UNIQUE EVENT BY UCK –'SNIGDHA':
The UCK took a major initiative to bring forth an event – SNIGDHA which involves the active presence of students from the orphanage.
These students are bought to the college and a 2 day event is conducted specially for them which involves their presence and active participation in various events designed for them. This event is conducted specially for these students, for their entertainment and wellbeing. It was launched by UCK in the year 2013 and was successfully initiated for continuous 7 seasons. Unfortunately due to the Covid pandemic this year the college was not able to conduct the event.
SNIGDHA 2019